Some things we cannot do with an iPad we can do with laptops. So, many sell their iPad in exchange for laptops. But then again, we hate carrying laptops in our bags, right? Because of the new operating system of Apple, there are several improvements on your iPad that can now help you become more productive.

Contacts

Using the iPad, you can now also search all the fields in the Contacts list. This will be very useful to people who have numerous people on their list to keep tract of. You can now easily find everyone in your address book depending in their "Job" or "Location.

Mail
Receiving a dozen e-mail messages is part of everyday life for some. So, if you suddenly receive an important message, you might not notice it because of the other messages dumped into your folder. Apple added some features that will make this problem smaller.
With the new operating system, you can now make your contacts VIP, like your boss, partner, spouse, or anyone else. So when that VIP sends you a message, it will appear in the VIP folder. It appears in the Inbox too, but with a star next to it for you to know that it's a VIP message.
You can also put flags on your messages, and they will appear in another folder so that you can keep track of them.
Don't worry about the memory storage because you will only have one file for each message even if they are in many different folders. They are not copied, but they just show themselves in those folders. So when you change a file in one folder, then it will also change in the rest.
If you do not want your automated signature to appear in some messages you want to send,
iOS
6 now allows users to set separate signatures for different e-mails. This will save you time changing them manually.
You can now also add images of videos to an existing message, meaning you can now reply to an e-mail with a photo.
If you are worried about security, you can now open the new
iOS
Word files that you receive as attachments with password protection.
Maps
Although the Maps app
of
the new operating system received negative reviews from many, the good thing about the app is that it has spoken navigation. This will be very handy if you are lost and you need help finding a place.
Safari
One feature added in the
iOS
6 is the ability to upload images to websites. This will be very handy for those who work with pictures as part of their job.
Another improvement in the Safari browser is that if you have another
iDevice
with you, your iPad can see the URL sites you visited using your other
iDevice
, like an iPhone.
FaceTime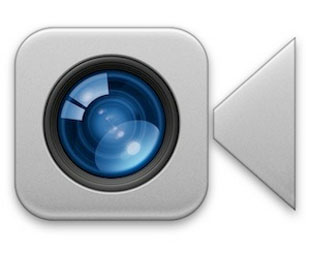 One of the most lauded apps in the iPad is FaceTime which is the best app when it comes to talking face to face. It offers a great video-chatting service. Now you see the person you are talking to using the free FaceTime app, and at the same time, he
is seeing
you!
But of course, FaceTime
was
already in the previous operating system. It's improved because now you can make FaceTime calls if you're connected to a wireless network like AT&T and Verizon, unlike before when you could only use FaceTime with
Wi
-Fi.
See, you can now be more productive with the iPad because of the new
iOS
6. However, this operating system does not support the iPad 1, so
why not sell iPad 1 at CashforiPads.com
.