The most famous tablet computer today is the iPad. A naïve person looking forward to buying a tablet computer might opt to get an iPad. However, there are a lot of iPad alternatives out there that deliver the same performance as the Apple tablet. Some might even attract you to sell iPad just to have them. One of these is Google's Nexus 7.
image credit to

techcrunch.com
The best thing about the Nexus 7
is its quad-core Tegra 3 processor. It gives the tablet fast performance and a beautiful touch-responsive screen. It is also very comfortable to carry and because of the Android 4.1, it has promising additions. Besides, it's a lot cheaper than the iPad for $200.
What most people do not like about the Nexus 7 is its lack of expandable storage and HDMI port. Its design is also plain. Other than that, the bezels are too thick for many. However, because of the screen, its performance, convenience and overall options, the Nexus 7 is the king of 7-inch tablet computers today.
Just like most tablet computers, the Nexus 7 is also black. However, it has a unique texture. It has a rubbery or leather gripping back texture. It might not be that much, but it makes the tablet very comfortable to hold.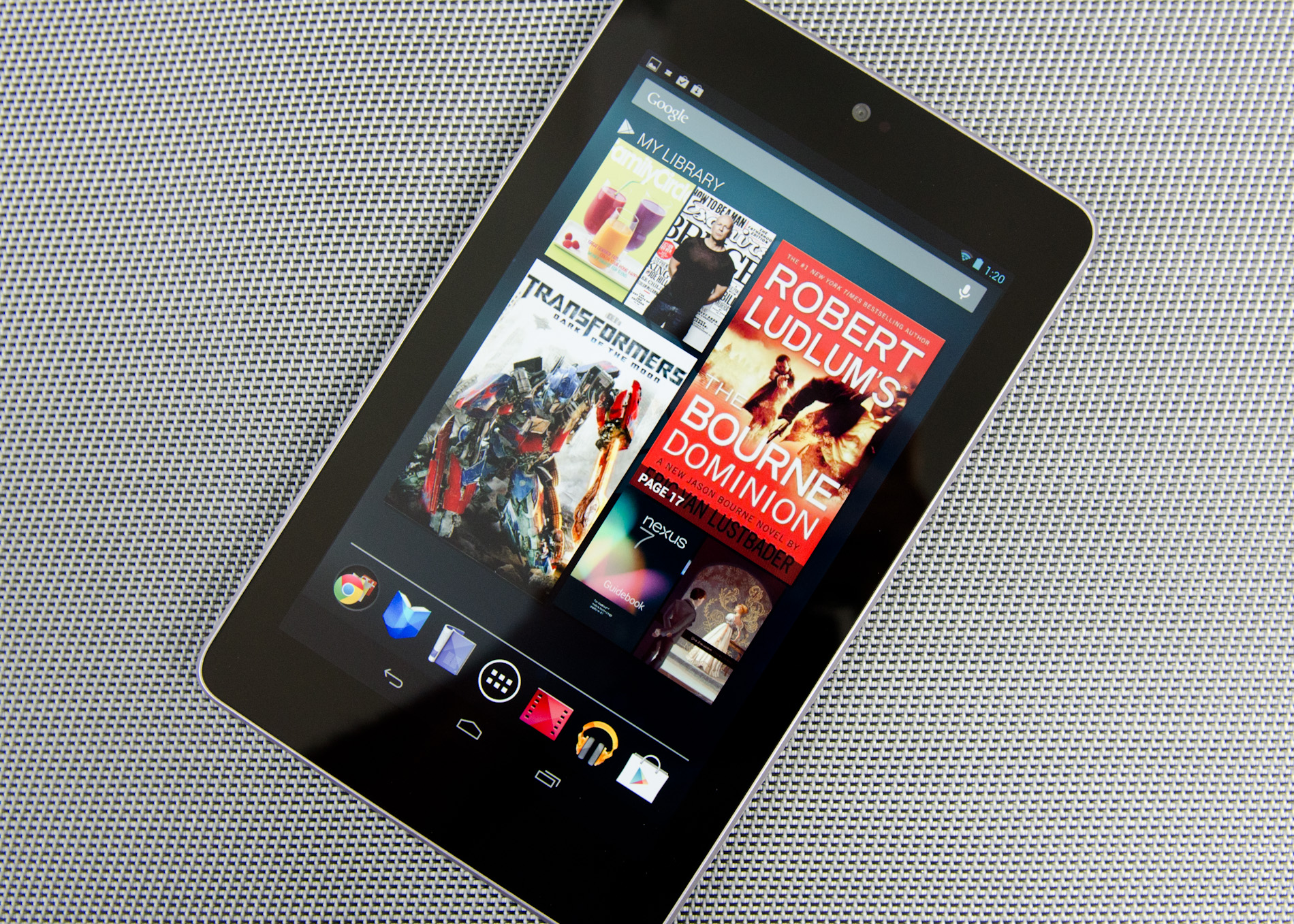 image credit to

anandtech.com
The Nexus 7 is also relatively lighter than the Kindle Fire. It also looks thinner because of its beveled bottom and silver trim. However, it is only sleeker than the Kindle Fire by 0.04 inch.
Sadly,
the Nexus 7 has no memory expansion
. It also does not support HDMI and has no rear camera. Maybe, this is to make it cheaper.
The Nexus 7 is also the first device to run on the Jelly Bean operating system of Android 4.1. It makes the Nexus 7 more controlled and focused. It also makes itself less intimidating and even easier to use for new users.
With the new operating system, you can still customize options. The thing is, once you tilt your tablet, it will not change orientation. It is different if an app is running; orientation changes when you are using an app. But once you press the home button, the display will be in portrait mode.
There is a dock on the bottom of the screen which is filled with Play, Music, Books and Magazines—service apps from Google. There is also a folder for its default browser, Chrome, and Google Maps, Plus, Mail and many more services. In the middle of the dock is the apps icon. If you swipe from the home button across the apps button, you will navigate to Google Now, Google's personalized helper.
Google Now shows information like the weather, schedules and even places near you. This can be very useful on the Google tablet if you have Wi-Fi connection. However, it is useless once you are outside the Wi-Fi zone. So, if you ever got lost in the forest, your Google tablet is damn useless.
Sell your iPad at CashforiPads.com and earn cash FAST
!